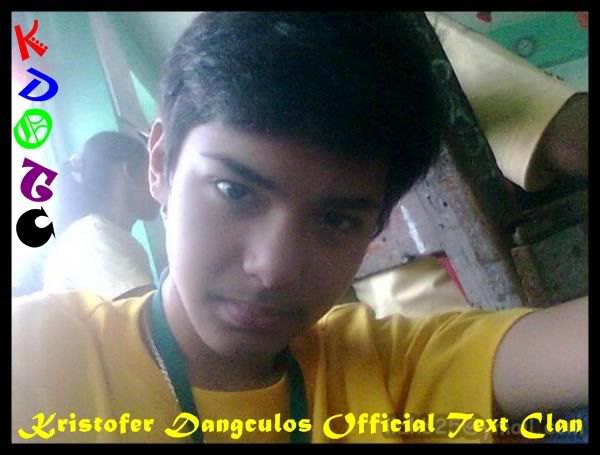 KDOTC is back. Now in 3 networks. Namely Sun,Smart & Globe.
Due to public demand, we therefore put back KDOTC again.
With Kristofer Dangculos as our SUPERSTAR.
But before we will announce it to the public, we badly need 2 people from Globe and 2 people from Smart to become the clan administrators. I and Chelo are already assigned in Sun. I'll just choose of whom will become the 2 admins in both smart and globe. If you want to be an admin, just PM me here in FB (yani_godiz@yahoo.com) or in YM (yani_godiz). I'll just choose from among those whom I can put my full trust on. Alright? :)
So far as the updates are concerned, you don't have to worry because I am 24/7 connected with Kristofer. Whatever questions and updates you want, i'll simply ask him for it but you have to take note of only ONE thing..No Personal questions. Hence, we want his clan to be fit as a fiddle just like what it was last 2008.
We apologize for ending the clan last 2008 because we really had other business to take care of and our schedules were really very hectic during those days. Again, we're sorry.
What are you waiting for? DO IT NOW! :D we'll wait A.S.A.P.
xoxo,
YaNi (founder)